How do I get my membership discount when registering for the monthly CLE?
On the Eventbrite page for the event, click "Tickets."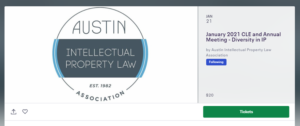 A new window will pop-up for registration. Click "Enter Promo Code" at the top of the screen.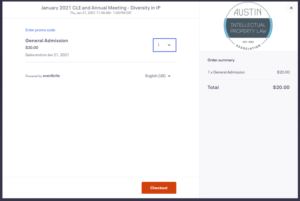 A text box will appear where you can enter the email address associated with your Austin IPLA membership. Once you enter the email address, click "Apply" and the total amount due in the order summary will be reduced.